This week was "Fair Week" in our town. For most families, the fair is a "treat", but for my family it is a week long event! Since I was a tiny baby my family has always been a big part of our County Fair. Most of them are on the fair board so they spend a lot of time preparing and getting things ready for the week. I have always loved this time of year and catch myself getting excited about it months in advance.
As you know, this was Gage's first fair! I think it was fun for him, but it will be better next year! We walked around through the rides several times. He normally isn't a fan of loud noises so I was afraid he would throw a fit...but he didn't! As a matter of fact, I think he liked it! Here he is watching the rides with MeMe. He couldn't take his eyes off them!

Rance was able to make it one night! Gage LOVES to ride on his wheelchair with him!
My cousin, Sunny, carries the American Flag during the opening ceremonies of the rodeo. She always does such a good job and looks so pretty!
The fair is over now, so it's back to normal life. Good-bye for now!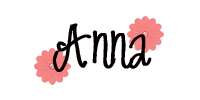 >